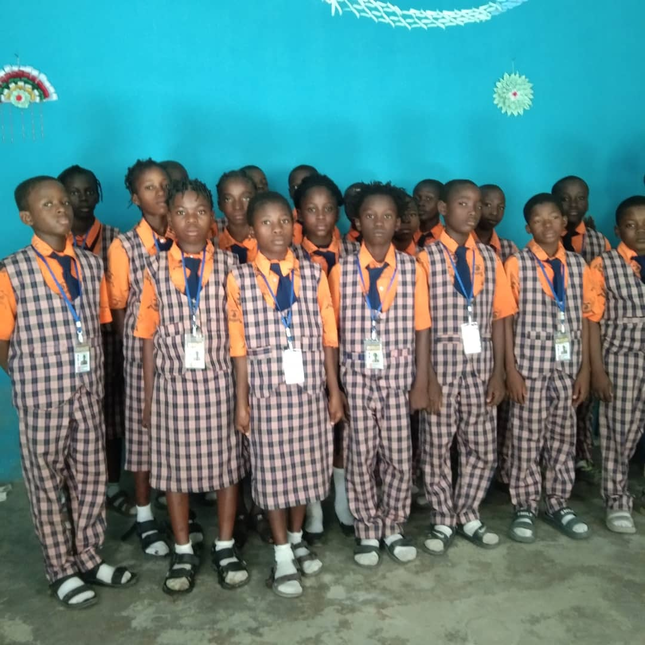 Welcome to Odo-Oru Baptist Church College, a standard citadel of learning and the educational arm of the prestige Odo-Oru Baptist church, Ogbomosho.

VISION STATEMENT
We believe in pioneering an educational system that will enhance the dissemination of a functional knowledge in an academic-friendly environment.
We believe in providing a wholesome education, which includes impartation of academic and moral discipline in every individual, for a manifestation of leadership qualities; nationally and internationally.

Our Mission Statement

To educate all children, irrespective of their gender, ethnicity, religious and economic background.

To deliver intellectual skills, for clear thinking and expression.

To train students to be tolerant, and respect others' point of views and cultures.

To identify and promote leadership traits in students.

Our Core Values
Honesty

Dedication

High level of educational standard

God fearing.
CLASSES
"We have at team of qualified and committed teachers handling subjects and students in these our classes:"
Kindergarten

Pre-Nursery

Nursery 1-3

Primary 1-5

Junior Secondary 1-3

Enroll your child with us today!
We provide students with the best chances in life
Address:
Odo-Oru Baptist Church, Ikoyi Road, Adiatu Area, Ogbomosho.
FOR ENQUIRIES
Please contact:
Mrs. Obideyi
+2347035264321