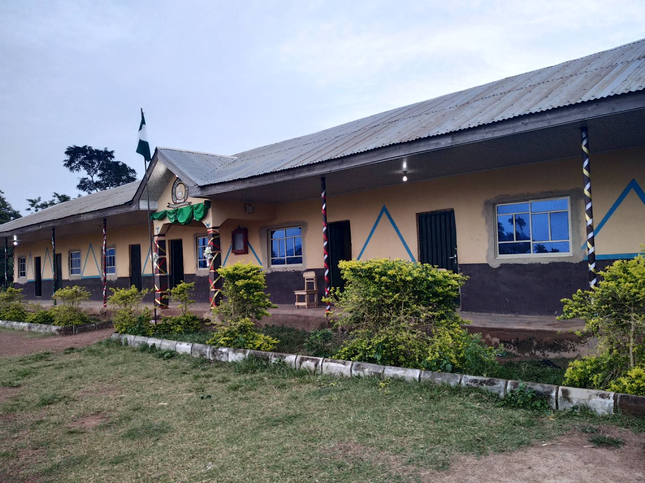 In line with the motto of the school - Education in Its Totality. Our mission and vision statement says it all.
Mission Statement
This School is established to give birth to a new generation of God fearing and intellectually sound leaders of this blessed land and beyond in all areas of human endeavour. In so, the School will inculcate in her products some of the cherished cultural values and practices of the land which neither contradict nor offend God.
Vision Statement
To establish a world class knowledge driven educational institution of excellence.
OUR CORE VALUES :
Honesty
Dedication
High level of educational standard
God fearing.
*We run a well rounded, practical oriented and Students /Pupils focused ICT driven Citadel of Academic Excellence.
We have a team of qualified and committed teachers handling subjects and students in these our classes:~
Creche

Nursery 1-2

Pre-Basic
Primary 1-6

Junior Secondary 1-3

Senior Secondary 1-3

HIGHLIGHTS
~In addition to the standard educational services; we offer:
Syllabus based ICT Training

After-school tutorials

Conducive and Friendly Learning Environment

*Enroll your child with us today.
*We provide pupils /students with the best chances in life_
For more information,
Address :NO.1, TRUE-WORD AVENUE, OFF KAJOLA STREET, IKERE-EKITI. Or
Contact the School Proprietor on 08039355191, 08132387664
or
Email:
[email protected]
For Portal access and information call: 08039355191